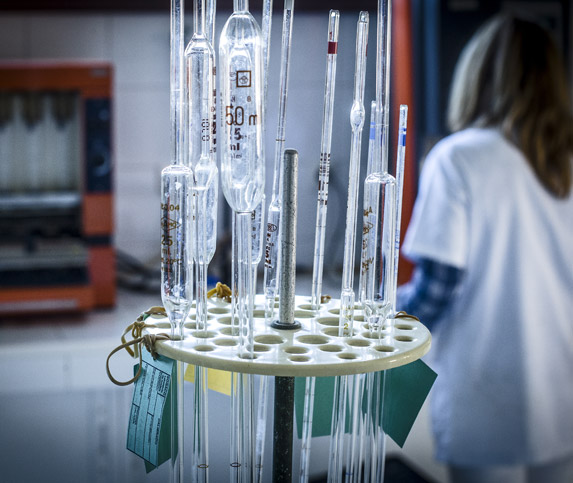 Customer satisfaction is the first priority of Gallega de Correctores Naya's quality policy. Below follows a comprehensive list of services offered to achieve this goal:                                                                                    

Nutrition and formulation.

Our nutrition department designs the best feed for our customers, in order for them to obtain the most profit per kilogram of meat or milk. This work is always carried out respecting and seeking to maximise the health of the animal by adapting the nutritional profiles to the different parameters that affect each productive phase.




We cooperate with universities and well renowned research centres to place ourselves at the forefront of our field.




Food safety.

We advise our customers on compliance of food legislation regarding our sector. We perform and follow our customer's HACCP (Hazard Analysis and Critical Control Points), adjusting them to current legislation and adapting them to the instructions resulting from veterinary inspections.

 

Quality Control.
Both raw materials and our customer's feed are systematically tested through different analysis, such as chemical, microbiological, homogeneity (MICROTRACER), cross-contamination and unwanted substances. This way, the nutrition department has all the information necessary to accomplish a good result.

All our customers have private access to our website, where they can consult their samples.